Keeping track of schools musical instruments
Music is an important subject in most schools and the instruments have often been donated and therefore represent great value to the school.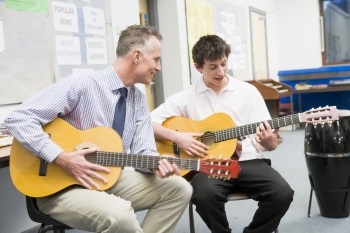 Keeping track of the instruments is, therefore, a necessity but very difficult because the school often has many identical instruments on loan to pupils.
The ID MINI MARK labels are easy to apply and will keep the instruments secure because each label is individually numbered and obviously also has the school name - they are therefore ideal for instrument registration and to keep track of every valuable piece.
Because the text is engraved into the asset label material there is no printing which will rub off when in use or when being cleaned - with modern laser technology asset labels can be supplied as small as 9mm diameter.
The asset label material is an industrial material with a very strong adhesive which will stick to virtually any surface and if anybody tries to remove the label it will break into small fragments as a deterrent to removal or label switching.
Dantech is an acknowledged supplier for more than 15 years to both industry, government departments and the educational and health sector of security marking products, asset labels, id labels and security labels.
With a high reputation built over the years on customer satisfaction, Dantech can provide help and advice with your marking requirements, contact Dantech on 01354 688 488 for free and unbiased help and advice.
Published on Wednesday 25th April 2018