Using ID Marking to Prevent Tablets Going Missing?
More and more of us in the UK now own at least one tablet computer, they are even a common site in our schools.
Added to this many companies now regularly use tablet computers to record work on the go.
Unfortunately, there is a downside to this explosion: as tablets can easily be lost, damaged or stolen.
Why Tablets are at High Risk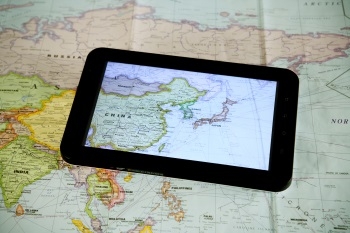 Tablets have a particular propensity for getting lost simply because they are much thinner than laptops and so can be placed on a desk and buried under books or papers, or simply forgotten.
Thus the most common cause of the "lost" machine is not that it has been removed with criminal intent. In fact, it is only a tiny minority of machines that are actually stolen.
It is rather that a person in the school legitimately takes a tablet to use, but forgets to return it to the right location. The tablet then becomes misplaced and because all of the school's tablets look the same hard to identify.
Using ID Marking to Keep Track
To help with this, most schools mark all their portable IT equipment, and this is where our ID Silver Mark labels can help. These labels are precision cut stencils which can include your school name.
The labels are then painted with UV ink to show up should the label be removed.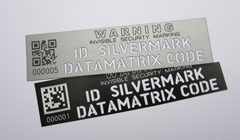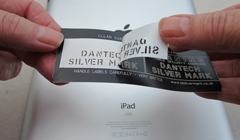 Alternatively, our ID Mini Mark Labels can also help to identify and track small equipment.
Due to their size, they are suitable for all small electronic equipment from laptops to microphones, tablets to earphones, as well as cables, cameras, and similar equipment.
Each ID Mini Mark Label can incorporate a serial number and/or barcode thus making it possible to include a lot of data in a small space.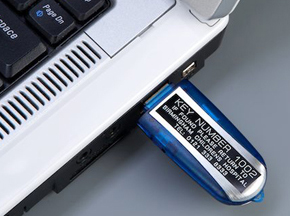 Should anybody attempt to remove the asset label or switch the label onto some other equipment, the material will break into small pieces, thus announcing the fact that the label has been interfered (tampered) with.
Furthermore, because the data is engraved into the surface of the label it cannot be removed with chemicals and cleaning materials.
The Mini Mark labels can be provided with white text on black or silver material with black text.
Need Help?
Call Dantech on 01354 688 488 or complete our contact form for free and unbiased help and advice.
Published on Monday 5th June 2017