Asset labels for schools
With the increasing amount of portable IT equipment and other teaching aids in school it is obviously extremely important to keep track of all such assets - not just so that when each person wants to use something it can be found, but also so that if there is a theft or fire there is a definitive list that will satisfy the insurance company.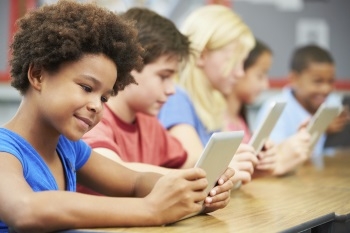 This is quite a challenge in some schools as there can be a divide between the staff who use and move the equipment (normally the teaching staff) and those who are charged with the responsibilities of keeping track of location, quantity, condition and maintenance status (often members of the administrative team).
The most popular approach that I've become aware of when talking with administrators is to number each item with its own unique number, maybe incorporating a barcode which will also save time when making an inventory. This is usually combined with an asset register, a copy of which may be kept off-site or in a fire-proof safe that is locked each night, to prove ownership.
Materials suitable for asset label marking range from inexpensive vinyl through to durable materials such as aluminium foil and polyesters. The materials used are important because some really aren't too hard to remove, and it is worth making sure that you are using quality materials backed by a reputable supplier.
One special security material is now described as "ultra destructible" which means that the material will break into small pieces if removal is attempted - a good deterrent if anybody tries to remove the label.
For ultimate strength you could use aluminium or stainless steel plates with industrial adhesive - you would need a tool to remove these plates!
Dantech is an acknowledged supplier for more than 15 years to both industry, government departments and the educational and health sector of security marking products, asset labels and security labels.
With a high reputation built over the years on customer satisfaction, Dantech can provide help and advice with your marking requirements contact Dantech on 01354 688 488 for free and unbiased help and advice.
Published on Thursday 30th November 2017